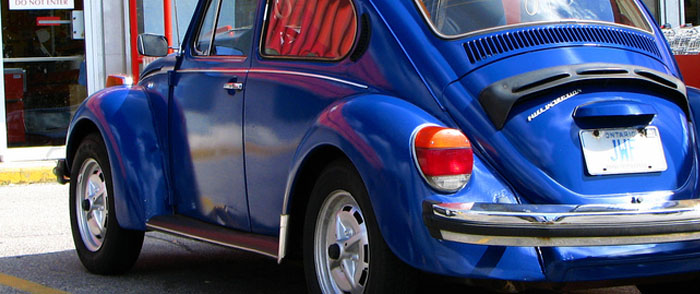 Most service firms and businesses have never considered their "position" amongst competitors. They want to stand out to their clients, but end up telling them, "We're the nice, knowledgeable, jack-of-all-trades agency that can help you with anything you want."
While this statement may be true to an extent, it's really an effort to appeal to everybody and, by doing so, the business appeals to nobody (or only a select few). So how can your agency or firm become unforgettable in its appeal to clients?
The answer is in positioning.
First, consider what your competition is doing. What is their "position," or the way in which clients perceive them compared to others in the industry?
For years, Detroit automakers were all selling the same, long, spacious cars and raking in the dough. Then one day Volkswagen came along with the Beetle and an unthinkable campaign that read, "Think small." With that effort, Volkswagen not only challenged their competitors' position, but also carved out their own position as a very unique automaker with lots of personality.
So what about your competition?
Do they all look alike and give the same, boring message? Then be the renegade agency that comes across as something different, fresh, and extraordinary. Seek out a strong marketing agency to do a little market research for you (or do it yourself!) and start asking the question, "What does my target market want out of this type of service?" Also ask, "How do they perceive my competitors?" When you discover these answers, formulating a unique position becomes much easier.
Just remember that we live in an over-communicated society where your potential clients see and hear hundreds of messages every day! So develop a distinctive marketing plan and stake out your own position. It will be an investment in the future of your business.
Photo by Michael Gil